Sustainability

As a shipping company, we have a responsibility to reduce packaging waste and our CO2 emissions to a minimum.

That's why we at CTBI Trading GmbH (Allike Store, a.plus store, Willi's) have decided to work as sustainably as possible:
1 CO2-neutral electricity in our stores, logistics center and offices, as well as hosting our website with 100% green electricity.
2 Shipping boxes made from recycled paper & 30% grass.
3 Switching to plastic-free packaging such as garment bags, packing tape and more.
4 CO2 offset for all shipments with DHL GoGreen and UPS Carbon Neutral
5 For every order, return and company review, we plant a tree
Planting trees
With our partner greenspark, we plant a tree for every order, return and business valuation. In this way we can support the Eden reforestation projects as well as reforestation projects in rural India. All trees are recorded in a public register and the projects are sustainable in the sense that the trees are not only planted but also cared for in the future.
Offset carbon emissions
In a next step, we will also give you as a customer the opportunity to offset the entire CO2 emissions of your purchase. Together with Yook, you as a customer can make a conscious decision to further reduce the footprint of the product you buy. While we take care of the carbon neutrality of our supply chain, our facilities and the shipping to you, the product itself is not yet carbon neutral. By paying a small percentage of the product price, you can offset the carbon footprint of your purchase. Yook takes care of all the details for us. To learn more about their projects, please click
here
.
Shipping model
With our Allike Sustainability Program, we are introducing a new model for shipping costs.

To encourage customers to buy only what they really want, we will eliminate the free shipping option. We will also charge €2.50 per return sent with our pre-printed return label. This will be invested in improving our sustainable packaging and planting a tree for each return.

This means that if you shop with us, return an item and then rate our service, a total of three trees will be planted.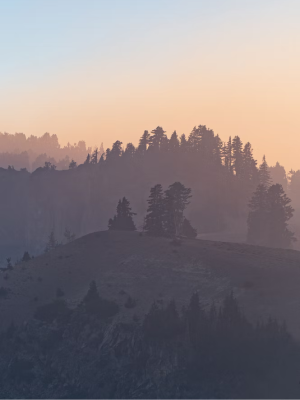 Shipping material
Even with carbon-neutral shipping, every package shipped means trash and other pollution. To reduce this, we reuse old packaging materials for new packages.

We also design our new shipping materials to be as environmentally friendly as possible: for example, we use shipping boxes made from recycled cardboard and 30% grass sourced near Hamburg. The cartons are also manufactured nearby. This way we keep the supply chains short and save CO2.

We use plastic-free tape to seal the boxes; our document bags are also plastic-free. Lastly, we strive to move away from the use of plastic in all our packaging as soon as possible.