Unser Ecosytem
Der Allike Store entstand 2009 als online first shop für ausgewählte Bekleidung und Sneaker. Seit 2014 sind wir in Hamburg Altona mit einem eigenen Brick & Mortar Store ansässig und haben uns Ökosystem seitdem erheblich ausgeweitet. So zählen wir nicht nur den Allike Store, sondern auch den a.plus store, sowie das Willi's in Altona Nord zu unseren Läden. Die neueste Addition zog uns in die Hamburger Citiy, in das historische Hanseviertel in den Großen Bleichen, unweit von Rathaus und Jungfernstieg. Finde mehr über unsere Locations heraus:
Entdecke unsere Läden
Allike Store - City

Im Hanseviertel von Hamburg begrüßt euch der neue Allike Store seit September 2022. Auf einer Etage könnt ihr hier eine einzigartige Einkaufserfahrung im Bereich Sneaker und Streetwear erleben. Das einzigartige Regalsystem von Gebomatec und die Zusammenarbeit mit anderen Hamburger Firmen zeichnet das Design des Store aus.

Allike Store - Altona

You'll find the best in urban fashion and streetwear at the Allike Store in Hamburg Altona. Our store at Virchowstraße 2 has been a local favorite since 2014 and offers a wide selection of styles from the hottest brands. Whether you're looking for the latest sneaker releases and exclusive streetwear collections or just want to update your wardrobe, we've got you covered. Our experienced staff will help you find the perfect pieces for your individual style. Stop by the Allike Store in Hamburg Altona and store the latest trends today!

a.plus store

a.plus ist ein umfassendes Einzelhandels- und Online-Shopping-Erlebnis mit Sitz in Hamburg, Deutschland. Wir bieten eine sorgfältig kuratierte Auswahl an Marken aus der ganzen Welt mit Schwerpunkt auf hoher Qualität und Exklusivität. Unser zeitloser Ansatz für Mode, Kunst und Musik bringt den Zeitgeist voran und definiert neu, was zeitgenössisch bedeutet. Die progressiven Marken, die wir vertreten, teilen unsere Einstellung, die Kluft zwischen High Fashion und Streetwear zu überbrücken und eine Umgebung zu schaffen, die frei von Definitionen und Bewertungen ist.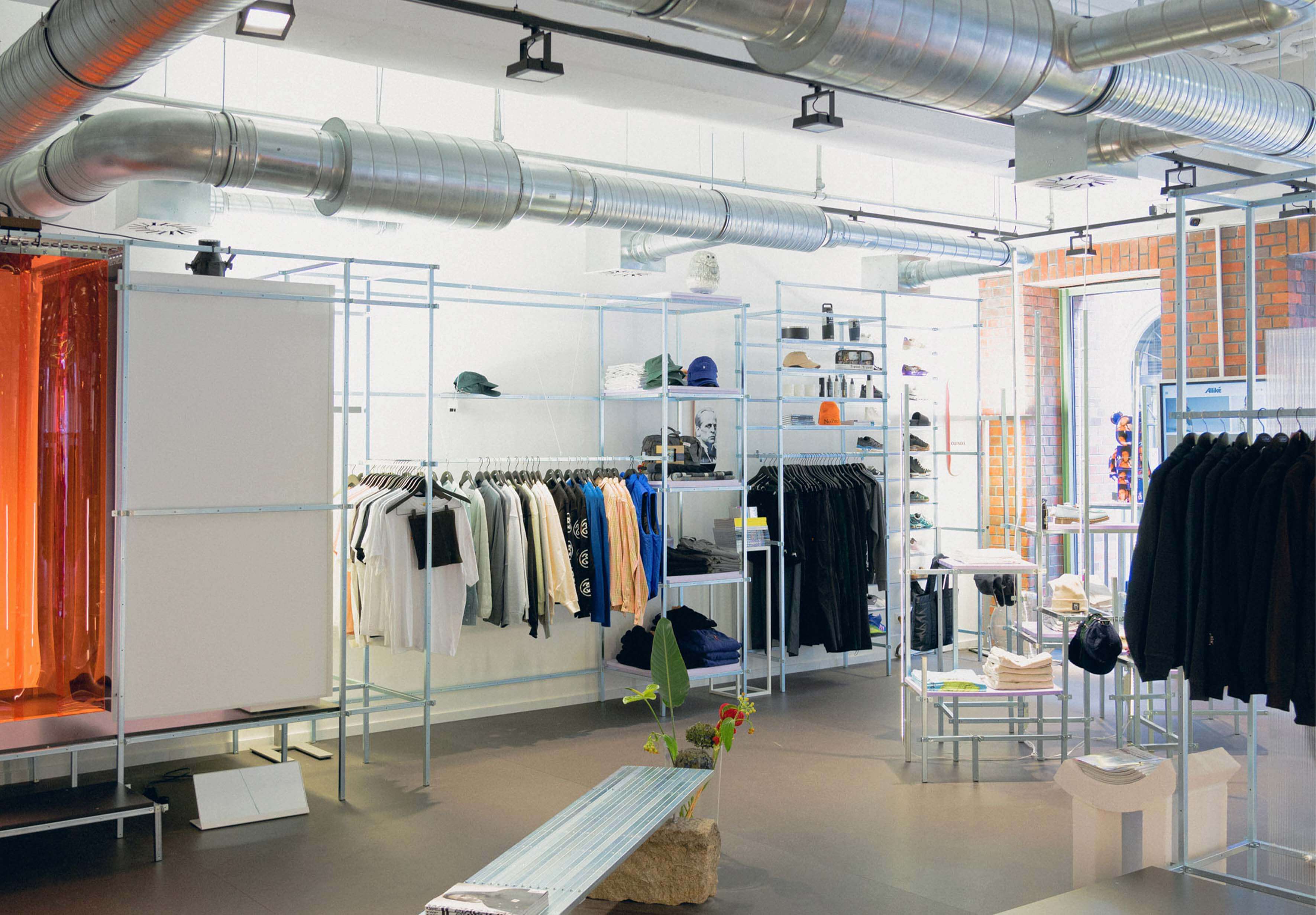 Allike Store - City
Große Bleichen 30
20354 Hamburg
Deutschland
Allike Store - Altona
Virchowstr. 2
22767 Hamburg
Deutschland
a.plus store
Virchowstr. 2
22767 Hamburg
Deutschland